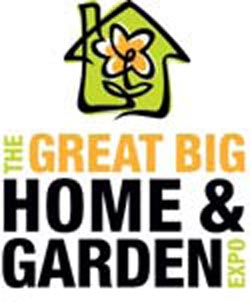 I had a great post that was going to go up yesterday, but I have no idea what happened after I hit publish! It's a case of the disappearing post!!! Oh well, I'll try again later.
Now is the time to announce the winner of two tickets to the Great Home and Garden Expo!!
I didn't want to use the run-of-the-mill random.org to pick the winner, so I cut up on of my business cards, wrote everyone's name down (don't worry, the extra entries got entered more than once). Then I put the names in a box, closed my eyes, and picked!
I'll follow up with an email shortly and tell you how you can get your tickets. Enjoy the expo!!
If you didn't win, but still want to go to the expo, you can get $3 off your ticket by buying online and as a special treat to the PL&B readers, if you enter the promo code PEACE when you check out, you will get another $1 off the ticket price! To get a total of $4 off your expo tickets, click
here
.